A placeholder
for your essentials
Keep your phone and baby bottle handy while daily strolls with your infant. No more fumbling with your pockets or purse when what your baby needs (a milk bottle) and what you need (admit it) — your phone — are securely stored in an easy latch-on solution.
Keep it all within reach
Installable right onto the handle of your baby stroller, you can easily have your baby's milk bottle (or your morning coffee) — and phone (of course) — right within reach. This will allow you to push your baby's stroller at full attention and ease. The holder is adjustable 360 degrees to any angle for your convenience of reach.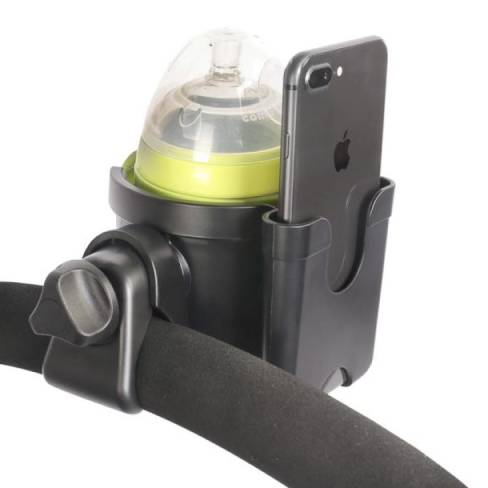 No spills or falls
With a secure cup holder slot and deep phone slot, your drink and phone will stay sturdily in place, without any unwanted accidents on the road as you take your child out for some sunshine or fresh air (or out shopping).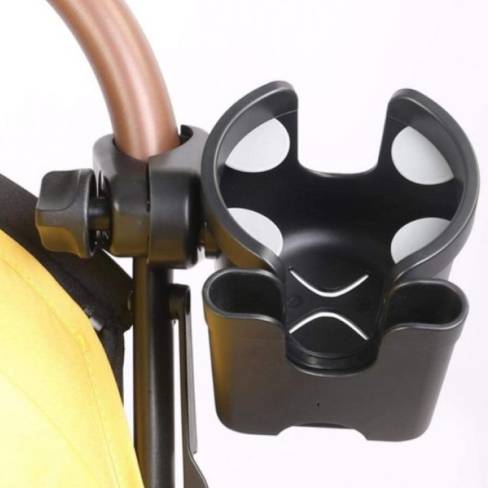 Count on it
Built from sturdy ABS plastic and slip-resistant rubber, trust our holder to keep your must-haves right in place without fail. No flimsy clips or weak grips here — everything is secured in place (safely) for reliable, on-the-go usage that holds up whether you're strolling in sand or gravel or grass.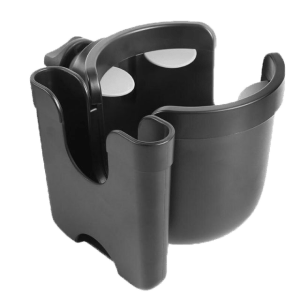 Not just for your baby
Not on baby duty? You can still bring our Cup and Phone Holder for Stroller around with you and attach it to shopping carts at grocery stores, your bike, scooter, or bicycle. It's an incredibly versatile item for the ultimate convenience to free up your hands and pockets.