No more hurting
If you're suffering from joint pain or an unexpected sprain of the shoulder, expedite your road to recovery with our Orthopedic Left/Right Shoulder Support Brace. It's perfect for men and women alike, with a unisex design you can wear over or under your clothes for everyday relief.
Your protector is here
Designed for optimal healing, our shoulder brace limits the range of motion in your shoulder with compression that helps reduce rotator cuff injuries or dislocation of the shoulder. When worn during sports or exercise, our brace can help to prevent over-rotation or further aggravation.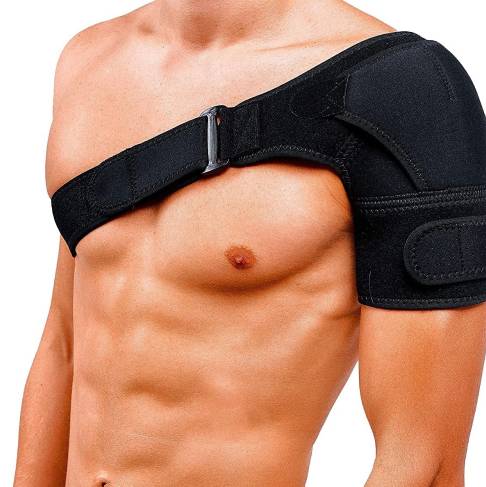 Ready to get back to normal?
Here's how our brace makes that happen
Compression of the shoulder joint reduces inflammation for quicker healing
Elevation of the shoulder with the brace on improves blood flow
Gradual correction of your posture can eliminate poor habits that can worsen pain or injury
Space for hot or cold packs allow you to incorporate heat or ice for extended relief
Say goodbye to all your pain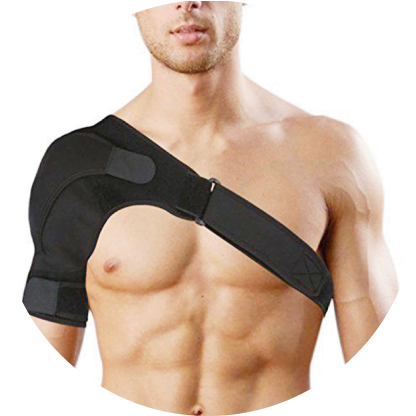 Designed for convenience and comfort
Constructed with quality neoprene, this shoulder brace is light, breathable, and comfy while maintaining flexibility whether hot or cold. It can be fully adjusted to vary the amount of tension required to suit the user. It fits both shoulders and allows dual-adjustment of both the upper arm and main strap. The brace also includes compartmental space for cold or hot packs to boost relief. There's no need to buy two shoulder braces — our Orthopedic Left/Right Shoulder Support Brace has got you covered.