Lock flavor in. Keep greasy cleanup out.
If you regularly fire up the grill and enjoy entertaining family and friends with delicious grilled meat, seafood, and vegetables, you'll love the convenience of our Non-Stick Mesh Grill Bag. Up the ante on your grill game with something that maximizes your marinade and flavoring while minimizing painstaking post-grill cleanup.
Grill-safe.
Flavor-approved.
Constructed from premium polytetrafluoroethylene (PTFE) material that is non-sticking and heat-resistant up to 600°F (316°C) to perform well on any grill. Just fill up with your chicken, steak, or shrimp and grill away — no skewers required. The mesh bag design allows smoke to move easily throughout, for more evenly-flavored food.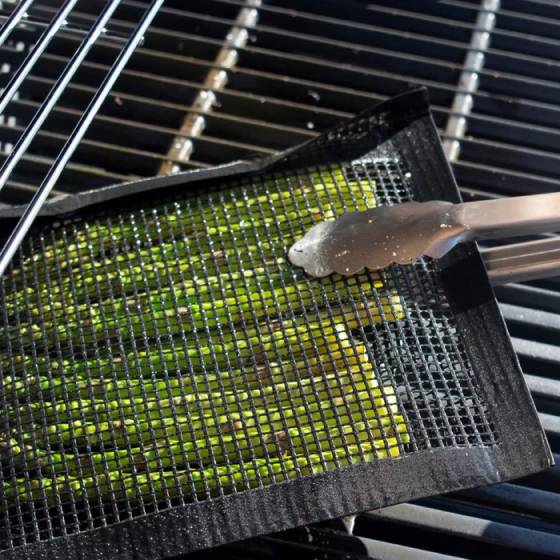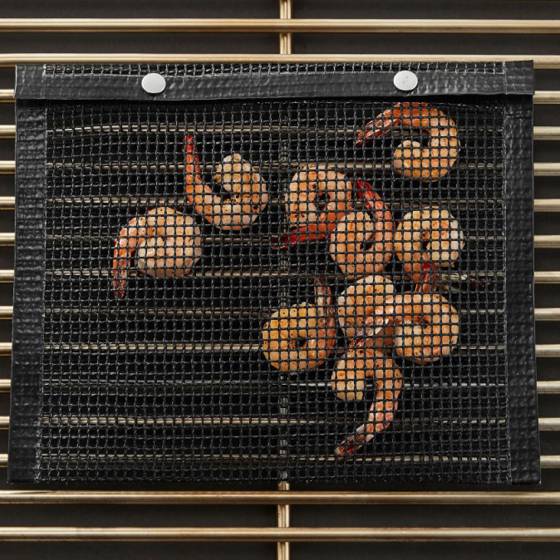 Minimized cleanup.
More time to party.
Since all your food cooks within the mesh bag, your grill grates will have less grease, oil, and leftover sauce to wash off.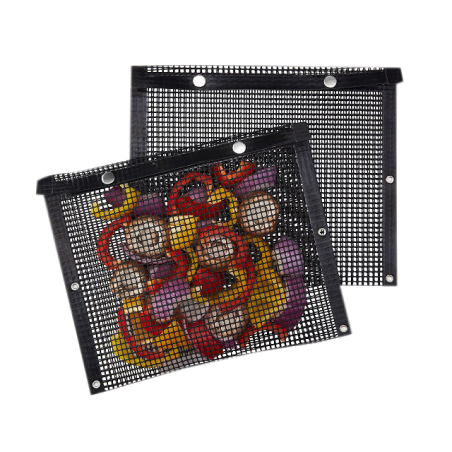 Reusable time after time
Durable PTFE material ensures immaculate cooking; after grilling, just wash the mesh bag with liquid dish soap and water and dry. And wait till the next BBQ to use this again!
Choose from two bag sizes
Buy one size (or multiple) for your grilling needs. Our large-size bag measures 8.6 x 10.6 in while the small-sized bag measures 5.5 x 8.6 in. All measurements are in L x W. Different-sized bags are great ways to separate your meats from seafood and vegetables; they're also a great way to separate sauces and marinade flavors.