Be on your way to full mobility soon
Injuries and sprains suck. But you can be on your way to speedier recovery and feel back to normal quicker with our super-supportive Adjustable Ankle Compression Brace.
Compression therapy, on the go
Feel the power of healing compression for boosted blood circulation that brings much-needed pain relief to you, wherever you go. Our brace straps on easily unlike bulky, traditional foot braces. Due to its adjustability, it suits almost every ankle size.  Our compression fabric helps aid recovery while allowing for mobility as you try to resume your sense of normal.
Breathable, sturdy support
Our brace is crafted from lightweight and breathable neoprene, spandex, and cotton material that also helps retain heat when it's cold, so your injured foot can stay protected. A built-in stabilizer layer in the brace also aids in relief of muscle stiffness, soreness, sprain, and discomfort.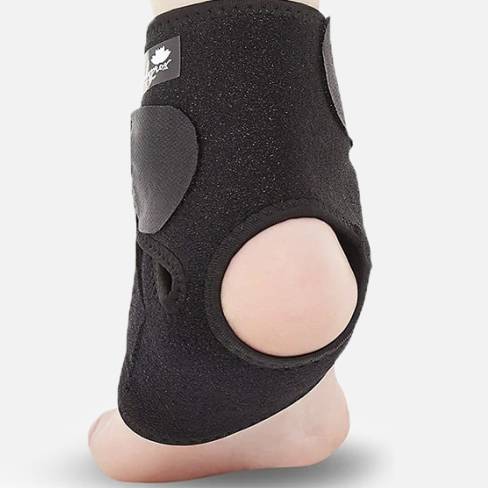 Treat common foot discomfort associated with:
Buy for just one foot (or both)
You never know when you'll be injured (and usually when you do, it's too late). If you're an athlete or someone with a history of foot injuries and sprains, select from our left- and right-foot braces, or buy braces for both feet.