Slimmer arms in ONE week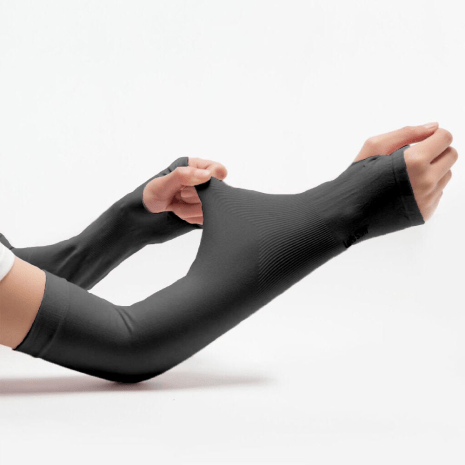 Honestly — are you too busy (or too lazy — admit it) to lift dumbbells at the gym? We've all been there. But what's a girl to do when she wants toned arms (without the crazy, tiring work)? Well, there's a solution for anything — and your arms can start to appear more toned and slimmer in as little as SEVEN DAYS. All it takes is our Cooling Tone-Up Sleeves.
It's the power of compression
When worn, our compression nylon material hugs your arms tightly, helping improve muscle shape and elasticity over time. Bloating will also go down, revealing a more shapely build. Our nylon is soft and breathable, and quick-drying for sweat relief. Each sleeve is also stretchy for a comfortable wear and fuss-free removal.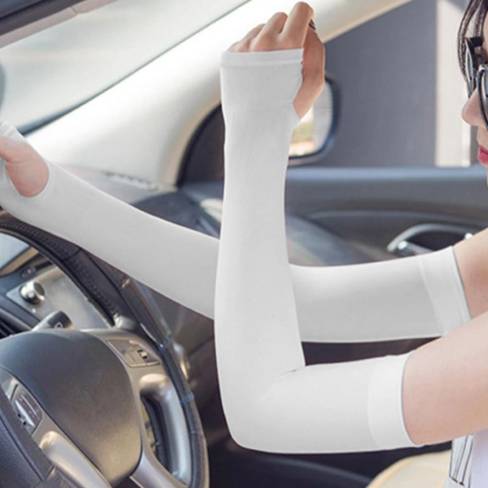 Goodbye bug bites
+ sun damage
Not only can you tone up your arms, but you can also block harmful UV rays with these sleek sleeves. Mosquitos, flies, and gnats will also be fended off.
For all occasions
and persons
From golfing to horseback riding, or just tending to the plants in the garden, our Cooling Tone Up Sleeves do double duty to help you stay more fit and protected. Our sleeves work great for men as well (hey, everyone can use extra fitness and wellness help, right?).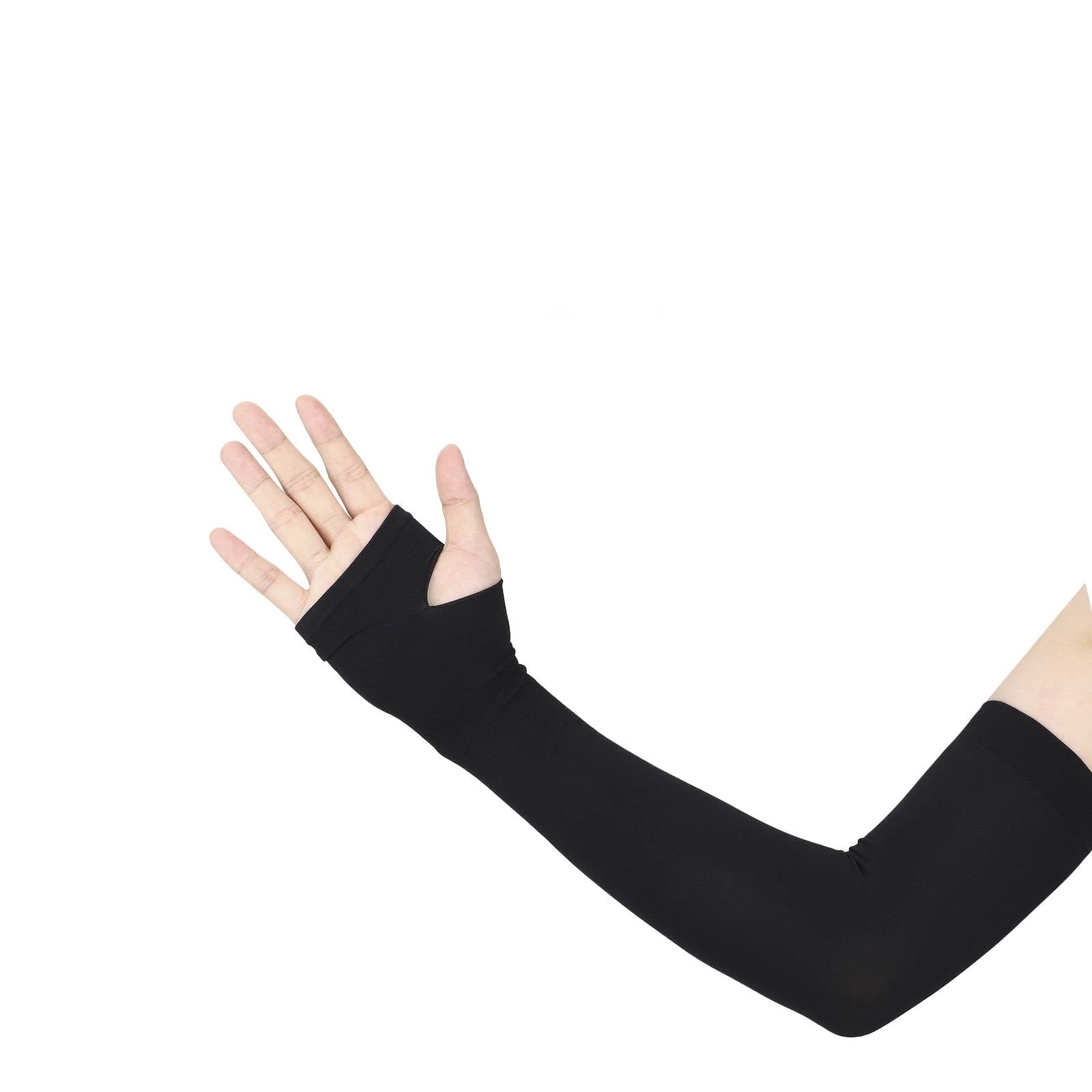 Measures up in
size and design
Each order contains one pair of glove sleeves. Each glove measures 15in/38cm in length, with an upper-arm circumference of 8.7-12.6in/22-32cm and wrist circumference of 6.7-10.6in/17-27cm.